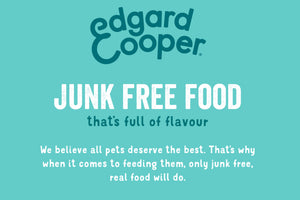 Dry Food
Crunchy, nutritious kibble that's good for every dog.
coming soon
Wet Food
Juicy, tasty wetfood that every dog adores.
shop wet food
Treats
Pocket-sized goodies to treat and reward your friend.
shop treats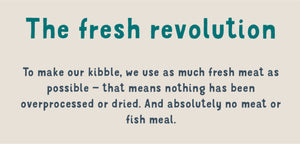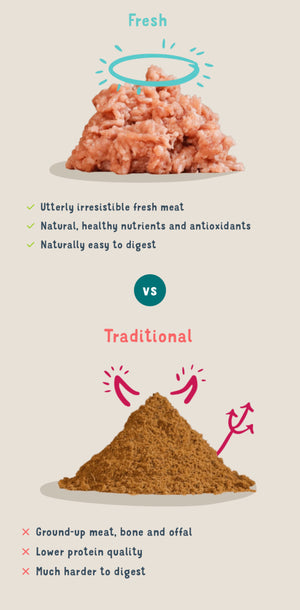 The daily recommended calorie intake of your pet depends on a couple of factors. The most important variables are weight, breed, gender, level of activity, age and neutered status. Environmental factors can also play a role. Our feeding guidelines can be found on the packaging of your Edgard and Cooper products.
Combining dry food with wet food is certainly possible. Not only does this approach provide variation in your pet's diet, it also helps to keep them hydrated. If you stick to dry food only, please make sure that your pet has access to water.
Pets are creatures of habit, so it's a good idea to introduce new food slowly. It couldn't be easier: over three or four days, gradually increase the amount of Edgard & Cooper food in your pet's bowl, while gradually decreasing the amount of your pet's current food. Simple.